Dear Friends,
Here is my upcoming performance schedule for the Summer of 2016  I hope to see you there!

Wednesday, June 8th, 2016 @ 7:00PM
Opera Wednesday @ La Jolla Community Center
Opera Wednesdays is a community concert series that showcases Southern California's top operatic singers of all ages. The concerts take place the second Wednesday of every month. These are informal, cabaret-style performances that provide both seasoned professionals and promising young singers an opportunity to showcase their music and share their stories.
This month's performers:
Christen Blair-Horne, soprano
Victoria Robertson, mezzo-soprano
Jonathan Lacayo, tenor
Bernardo Bermudez, baritone
Janie Prim, piano
Free admission. $10 suggested donation. All donations go directly to the performers to help their artistic endeavors.
La Jolla Community Center
6811 La Jolla Blvd,
La Jolla, California 92037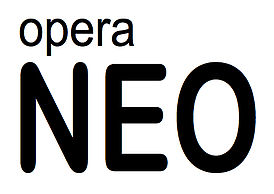 Opera NEO 2016 Season
Sunday, July 17th, 2016 @ 6:00PM
Aria Marathon
Introducing Opera NEO Artist at the Palisades Presbyterian Church
Palisades Presbyterian Church
6301 Birchwood St,
San Diego, California 92120
For Info and tix log on to www.operaneo.com
Friday, July 29th, 2016 @ 7:30PM
Saturday, July 30th, 2016 @ 7:30PM
Cabaret Opera
Operetta and Musical theater scenes served with hors-d'oeuvres, desserts and Wine.
Encinitas Library
540 Cornish Dr.,
Encinitas, California 92024
For Info and tix log on to www.operaneo.com
Friday, August 12th, 2016 @ 8:00PM
Saturday, August 13th, 2016 @ 8:00PM
Sunday, August 14th, 2016 @ 8:00PM
Don Giovanni by W. A. Mozart
I will be Performing the Title role of Don Giovanni, opera in 2 acts, sung in Italian with English supertitles, conducted and directed by Peter Kozma.
Palisades Amphitheater
6301 Birchwood St,
San Diego, California 92120
For Info and tix log on to www.operaneo.com