Opera NEO 2016 Season
Friday, August 12th, 2016 @ 8:00PM
Saturday, August 13th, 2016 @ 8:00PM
Don Giovanni by W. A. Mozart
I will be Performing the title role of Don Giovanni, opera in 2 acts, sung in Italian with English supertitles, conducted and directed by Peter Kozma.
Palisades Amphitheater
6301 Birchwood St,
San Diego, California 92120
For Info and tix log on to www.operaneo.com
Duetto in Concert On the Bay
Saturday, August 20th, 2016 @ 5:00PM
(Possibility of Sunday, August 21st if the 20th sells out)
Come on board!! Two hour sunset cruise on the gorgeous private yacht, the Osprey 62. Wine and appetizers included as well as a fireworks show! Special guests Victoria Robertson and Bernardo Bermudez perform a concert with their duet group "Duetto" accompanied by Nina Deering.
This will be a night to remember!!
Tix $120/person
Hyatt Regency Spa and Marina Mission Bay
1441 Quivira Road,
San Diego, California 92109
For Info and tix log on to http://www.brownpapertickets.com/event/2589861
or Call Arturo Ponce 619-253-0420
Wednesday, September 14th, 2016 @ 7:00PM
Opera Wednesday @ La Jolla Community Center
Opera Wednesdays is a community concert series that showcases Southern California's top operatic singers of all ages. The concerts take place the second Wednesday of every month. These are informal, cabaret-style performances that provide both seasoned professionals and promising young singers an opportunity to showcase their music and share their stories.
This month's performers:
Erica Austin, soprano
Lisa Austin Frisque, soprano
Chad Frisque, tenor
Bernardo Bermudez, baritone
Janie Prim, piano
Free admission. $10 suggested donation. All donations go directly to the performers to help their artistic endeavors.
La Jolla Community Center
6811 La Jolla Blvd,
La Jolla, California 92037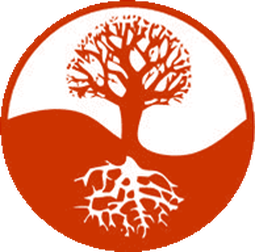 Sunday, September 25th, 2016 @ 4:00PM
The Gondoliers by Gilbert & Sullivan
I will be singing the role of Luis in this fantastic production of G&S's The Gondoliers. The popular Sing-A-Long Series continues with Gilbert & Sullivan's The Gondoliers. This Venetian romp contains all your favorite G&S traits: mistaken identities, babies switched at birth, charming lyrics and wonderful tunes, including "From the sunny Spanish shore", "I stole the prince" and "Then one of us will be a queen". Sing-A-Long with a cast for your favorites including Chad Frisque, Michael Sokol and Walter DuMelle led by BTC's own and illustrious Janie Prim. You won't want to miss it. Our charitable partner for this event is International Rescue Committee of San Diego who responds to the world's worst humanitarian crises and helps people to survive and rebuild their lives. At work in over 40 countries and 25 U.S. cities to restore safety, dignity and hope, the IRC leads the way from harm to home.
$20 adults donation. All donations go directly to the performers to help their artistic endeavors.
All Souls' Episcopal Church
1475 Catalina Boulevard,
San Diego, California 92107
For info log on to www.bodhitreeconcerts.org
For Tix visit http://www.bodhitreeconcerts.org/#!tickets—2016-single-only/c17ol