Biography
Venezuelan American lyric baritone Bernardo Bermudez, started his musical education at The Conservatory of Music Juan Manuel Olivares, in Caracas Venezuela. Currently living in the United States, his operatic roles performed include Figaro in Il barbiere di Siviglia, Stanley Kowalski in A Streetcar Named Desire, Silvio in Pagliacci, Escamillo in Carmen, Valentin in Faust, Belcore in L'elisir d'amore, the title role in Don Giovanni, Papageno in Die Zauberflöte, Count Almaviva in Le nozze di Figaro, Vidal Hernando in Luisa Fernanda, Schaunard in La Boheme, Aeneas in Dido & Aeneas, Melchior in Amahl and The Night Visitors, Mercurio in L'incoronazione di Poppea, Teniente Cantalapiedra in Cecilia Valdes, Count Capulet in Romeo et Juliette, El Dancairo in Carmen, Marullo in Rigoletto, as well as Morald in the North America stage premier of Richard Wagner's Die Feen, as part of Los Angeles Opera's Ring Festival. He participated as a voice fellow at the prestigious Summer Festivals at The Music Academy of the West in Santa Barbara California under the direction of famous American Mezzo Soprano Marilyn Horne, as well as Opera North in New Hampshire under the direction of Louis Burkot. He received 1st place in NATS LA singing competition, 1st place winner in AEIOU, 39th Annual Opera Scholarship and Competition, finalist in the Burbank Philharmonic Hennings-Fischer Opera Competition, recipient of the Anne and Michael Towbes Scholarship in Voice, Opera Buffs Grant recipient, semifinalist in the Loren L. Zachary National Vocal Competition, recipient of the Doug Acker Memorial Vocal Scholarship, and 2nd place winner in the Virginia Hawk Vocal Competition.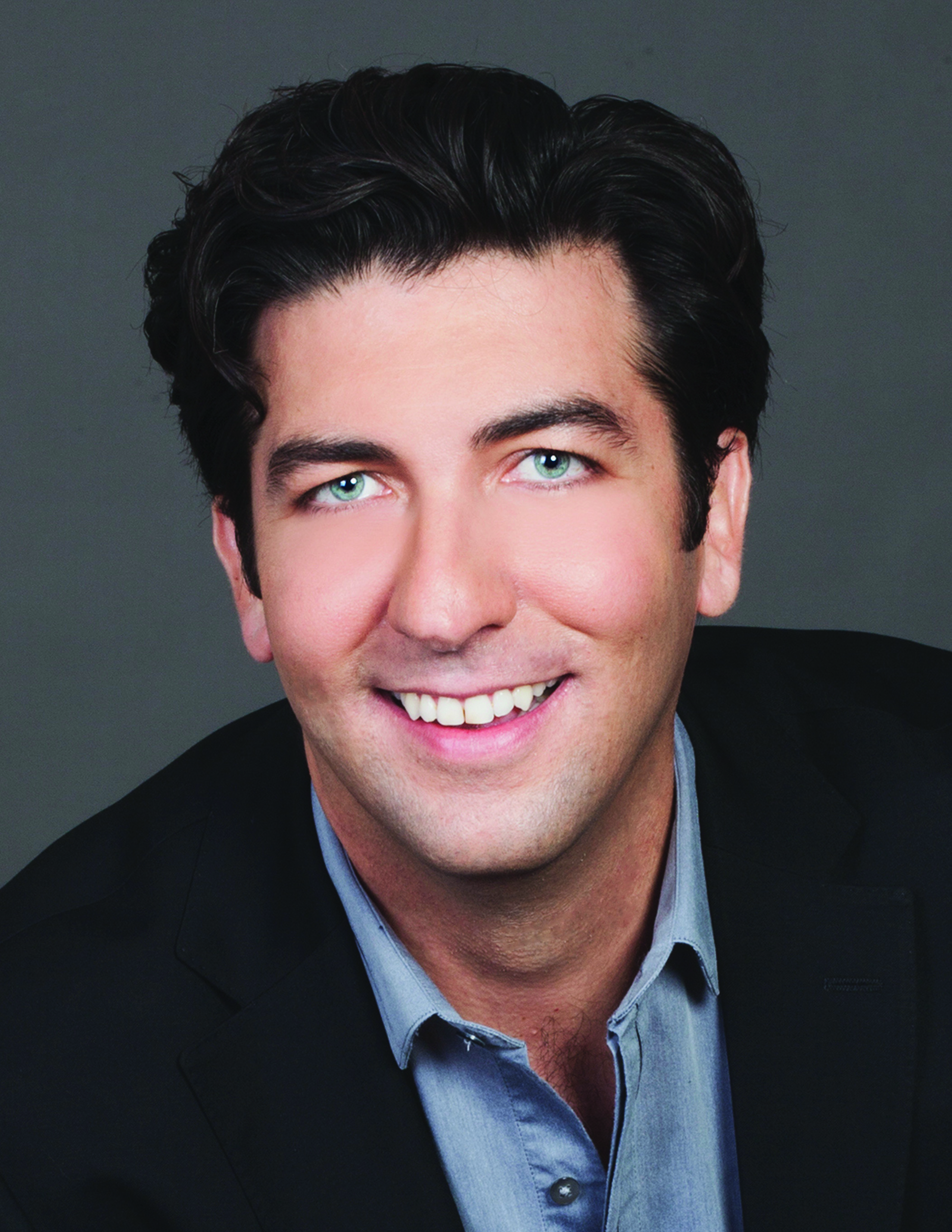 Future Productions
Luis, The Gondoliers with Bohdi Tree Concerts, San Diego California, September 25th, 2016.
Figaro, Il barbiere di Siviglia with Pacific Opera Project, Los Angeles California, November, 2016.
Stage Productions
Role
Opera
Company
Year

Don Giovanni

Don Giovanni by W. A. Mozart

Opera Neo

2016

Prince Yamadori

Madama Butterfly by Giacomo Puccini

San Diego Opera

2016

Melchior

Amahl and The Night Visitors by G. Menotti

Village Church Community Theatre

2015

Escamillo

Carmen by Georges Bizet

Pacific Lyric Association

2015

Escamillo

Carmen by Georges Bizet

Heartland Opera Theatre

2015

Silvio

Pagliacci by Ruggero Leoncavallo

Marina Del Rey Symphony

2015

Valentin

Faust by Charles Gounod

West Bay Opera

2015

Doganiere

La Boheme by Giacomo Puccini

San Diego Opera

2015

Marullo

Rigoletto by Giuseppe Verdi

Livermore Valley Opera

2014

Stanley Kowalski

A Streetcar Named Desire by Andre Previn

Union Avenue Opera

2014

Vidal Hernando

Luisa Fernanda by Federico Moreno Torroba

SMC Opera Theater at The Broad Stage

2014

Villager Solo

Pagliacci by Ruggero Leoncavallo

San Diego Opera

2014

El Dancairo

Carmen by Georges Bizet

Livermore Valley Opera

2013

Papageno

Die Zauberflöte by W. A. Mozart

Center Stage Opera

2013

Count Almaviva

Le nozze di Figaro by W. A. Mozart

Opera NEO

2013

Mercurio

L'incoronazione di Poppea by Claudio Monteverdi

Opera NEO

2013

Belcore

L'elisir d'amore by Gaetano Donizetti

Center Stage Opera

2013

Silvio

Pagliacci by Ruggero Leoncavallo

Vineyard Touring Opera

2013

Belcore

L'elisir d'amore by Gaetano Donizetti

Opera North

2012

Figaro

Il Barbiere di Siviglia by Gioachino Rossini

Center Stage Opera

2012

Scarpia

Tosca by Giacomo Puccini

Vineyard Touring Opera

2012

Capulet

Romeo Et Juliette by Charles Gounod

Livermore Valley Opera

2011

Figaro

Il Barbiere di Siviglia by Gioachino Rossini

Music Academy of the West

2011

Schaunard

La Boheme by Giacomo Puccini

Repertory Opera Company

2011

Alfio

Cavalleria Rusticana by Pietro Mascagni

Vineyard Touring Opera

2011

Papageno

Die Zauberflöte by W. A. Mozart

Los Angeles Metropolitan Opera

2011

Cantalapiedra

Cecilia Valdes by Gonzalo Roig

Bilingual Found. Of the Arts

2010

Morald

Die Feen by Richard Wagner

Lyric Opera of Los Angeles

2010

Scarpia

Tosca by Giacomo Puccini

Intimate Opera Company

2010

Vidal Hernando

Luisa Fernanda by Federico Moreno Torroba

Pacific Lyric Association

2010

Jim

The Gift of The Magi,

a mini Opera by Jonathan Price and Jan Michael Alejandro

Noho Ho Holiday Show

2009

Aeneas

Dido & Aeneas by Henry Purcell

CSU Summer Arts

2009
Concerts
| | | | |
| --- | --- | --- | --- |
| Role | Work | Company | Year |
| Featured Artist | Tucson Desert Song Festival: Rhythms of the Americas | Tucson Guitar Society / Ballet Tucson | 2016 |
| Featured Artist | Home for the Holidays | San Bernardino Symphony | 2015 |
| Featured Artist Bass soloist | Handel's Messiah | Claremont Symphony Orchestra | 2015 |
| Featured Artist | Opera at the Shore: Featuring artist from the Loren L. Zachary National Vocal Competition | Marina Del Rey Symphony | 2015 |
| Featured Artist | Figaro Unbound Concert Series | Los Angeles Opera | 2015 |
| Featured Artist | L'amour Valentine's Day Concert to benefit San Diego Opera | San Diego Opera | 2015 |
| Featured Artist | Opera Exposed: The Art of Voice | San Diego Opera | 2014 |
| Featured Artist | LA Opera at City of Hope: Songs Through The Centennial | Los Angeles Opera | 2013 |
| Featured Artist | The Loren L. Zachary Society Viennese Concert | The Loren L. Zachary Society | 2012 |
| Featured Artist | Fall 2011 Perf. Showcase "Romantic Journey" | The Opera Buffs Inc | 2011 |
| Guest Artist | Voices on Fire, A night of Passionate Singing | Lyric Opera of Los Angeles | 2010 |
| Bass Solo | Missa Brevis in C "Spatzen-Messe" by W. A. Mozart | Our Savior Lutheran Church Arcadia | 2010 |
| Bass Solo | Lutheran Mass in G-minor by Johann Sebastian Bach | Our Savior Lutheran Church Arcadia | 2009 |
| Featured Artist | Bernardo Bermudez in Concert | H.M. Artist Foundation | 2009 |
| Featured Artist | Free Sunday Concert Sponsored by Target | San Diego Children's Museum | 2009 |
| Guest Artist | The 3 Divas & Me Concert | H.M. Artist Foundation | 2008 |
| Featured Artist | National Anthem | San Diego Padres Petco Park | 2008 |
| Guest Artist | Noche Latina | The Westgate Hotel San Diego | 05-09 |
| Featured Artist | Ms. Latina International 2005 Pageant | Hard Rock Hotel & Casino | 2005 |
| Featured Artist | Chica Venezuela U.S.A. 2003 | Leida's Productions | 2003 |
| Featured Artist | Ms. Latina International 2003 A Night Of Stars | Transmedia Group | 2003 |
| Guest Artist | Mini Miss International 2003 | Mildread Castillo Productions | 2003 |
Awards and Honors
2nd Place 2015, 3rd Place 2014 Virginia Hawk Vocal Competition SD California
Semi-Finalist The Loren L. Zachary National Vocal Competition 2013, 2014, 2015 and 2016 
Recipient The Dough Acker Memorial Scholarship 2012
Recipient The Opera Buffs Inc. Grant 2010 and 2011
Recipient Anne and Michael Towbes Scholarship in Voice 2011
Finalist Burbank Philharmonic Hennings-Fischer Opera Competition 2011
1st Place American Edu. Of Italian Orig. Unit., 36 Annual Opera Competition 2010
1st Place NATS LA 2009
Education
B.A. Psychology University of California Irvine
Conservatory of Music – "Juan Manuel Olivares" Caracas Venezuela
Teachers / Coaches
Vladimir Chernov, UCLA, Los Angeles CA
Cesar Ulloa, San Francisco CA
Frank Fetta, Los Angeles CA
Dan Bridston, Los Angeles CA
Seth Riggs, Los Angeles CA
Daniel Hendrick, San Diego CA
Download Resumé [PDF]
Download Bio [PDF]
Head Shot [Med Rez JPG]